Gift Certificates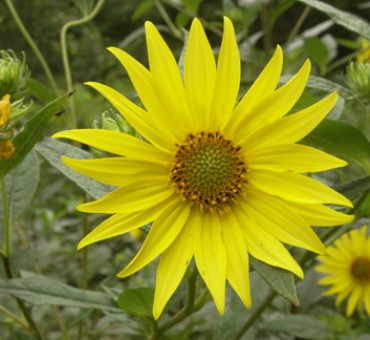 10 percent Discount on All Gift Certificates purchased through December 31, 2018
Give the Gift of Seeds and Plants
A code is generated for a gift voucher and is sent to you via email and regular mail. A paper copy of the Gift Certificate is sent within 48 hours of receiving your order. A free packet of seed is included. (4.00 value)
We send the code and the paper gift certificate directly to the recipient or directly to you whichever you prefer. Putting the recipients name in the ship to field automatically sends the certificate and code to this person.
Using the certificate by the recipient: check the gift voucher box after you placed your order for plants, seeds or tubers. This will give you a field to enter the code that we have sent you. It will automatically substract and keep track of what you left or what you need to pay yet depending on the size of your order and/or the size of the gift certificate.
No tax or shipping is charged with this item. We will include one free packet of seeds with each certificate. (Our choice of seed.)
The Fine Print: There are no refunds for gift certificates. Once purchased for someone the certificate can only be used for Oikos Tree Crops and cannot be returned to the recepient or the purchaser as a cash refund. The gift certificate has a five year expiration date from the date of purchase. After five years the certificate is voided. We hang onto all paper and electronic copies for 5 years-as per the state of Michigan regulations. After that the codes are disabled and your certificate will be voided. Sale runs from 12-3-18 to 12-31-18. The 10 percent discount does not need a code to activate.