True Comfrey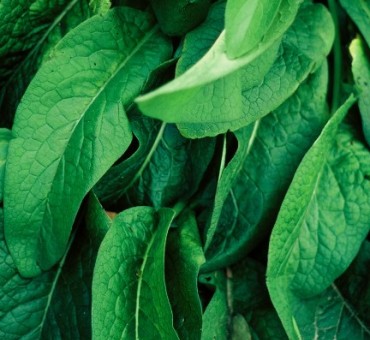 High in potassium, this durable rich fertilizer plant with its deep roots can grow undaunted by drought or cold and yield a large amount of green goodness to your compost pile or directly around plants. True comfrey can be reproduced from seed or root cuttings and provides a borage like flower loved by bees and hummingbirds. Few plants can match its staying power and long life. We grow all of these from seed so each one is genetically different making for a means to store seed for future plantings. The long tap carrot like root is grow in our long paper pots making them easy to transplant.
Plant Specs
Genus & Species:
Symphytum officinale var patens
Seed Source:
Unknown
Hardiness:
-30F
Height (ft):
1-2
Width (ft):
1-2
Pollination Requirements:
Highly beneficial bee plant.Self fertile we think.
Soil:
Nothing particular.
Climate:
Zones 3-8
Ease of Cultivation:
Super easy to grow in almost any soil. Not super shade tolerant but will tolerate light shade and still grow but not a hosta.