Blue False Indigo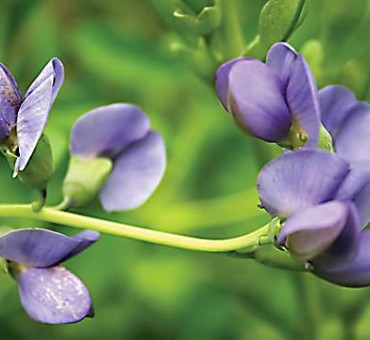 Vigorous Species-Easy to Grow in Competition with Other Plants, Nitrogen Fixing
A good nitrogen fixer and can be mowed over or cut in the orchard in the fall without loss of vigor. Produces thick dense foliage like a peony. Flowers and fruits profusely. Seeds are a bit tricky to germinate due to their hard seed coat. It takes two years to really get the rootstock large enough to the point of flowering. Plants are grown from seed collected at our farm in narrow deep rooted plant band pots. This plant is currently in production and will be shipping starting at the beginning of October of 2018.
Plant Specs
Genus & Species:
Baptisia australis
Seed Source:
Michigan
Hardiness:
-30
Height (ft):
3
Width (ft):
3
Soil:
Nitrogen fixing. Can grow in very poor soil.
Ease of Cultivation:
Easy to grow. Takes 2-3 years to flower.