Applemint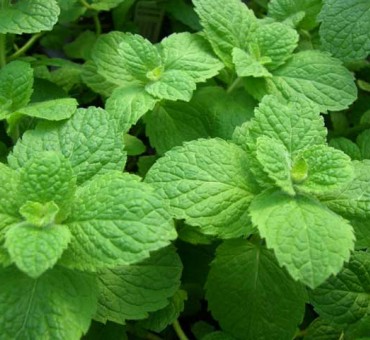 Highly Vigorous-Spreading Mint Useful for Tea and Insect Repellant
This is the mint that is considered one of the most durable and vigorous selections able to grow in a variety of soil conditions. We are using this species in our plantings as a groundcover as a mask for insects that infect our fruit. Its thick rhizomes also outcompete quackgrass,spotted knapweed and makes a nice sod where we do not mow. Applemint provides nice nectar laden flowers perfect for bees and butterflies. Applemint makes a delicious tea and from a horticultural point of view far more vigorous and drought tolerant than any mint selection we have tested.
Plant Specs
Genus & Species:
Mentha x villosa x hybrid
Seed Source:
Unknown. Clonal propagation. No fertile seed.
Hardiness:
-25F
Height (ft):
3
Width (ft):
3
Soil:
Not particular but does well in sandy loam.
Climate:
Zone 4-9
Ease of Cultivation:
Very easy. Very competitive mint. Durable enough to mow once or twice a year without loss of vigor. Makes a nice mat.