Breathe Wild Mint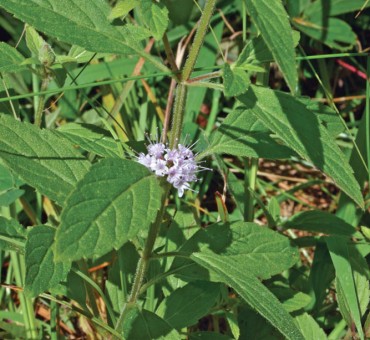 Strong Flavor-Vigorous Growing
This 2 ft. tall mint was found growing in a rock-strewn boulder field in northern Michigan. The flavor is powerful, clearing out all nasal passages. Spreads by rhizomes. In 2 years covered a 6'x6' area. Is durable even in dry soils. Has a nice lattice of rhizomes and might be good as a field groundcover in an orchard setting.
Plant Specs
Genus & Species:
Mentha arvensis villosa hybrid
Seed Source:
Ecos, Michigan
Hardiness:
-30
Height (ft):
2
Width (ft):
2
Soil:
Does best in moist sandy soil.
Climate:
Zone 3-7.
Ease of Cultivation:
Easy. Not necessarily a flower garden plant for most. Elsewhere-one of the best to use.