Spearmint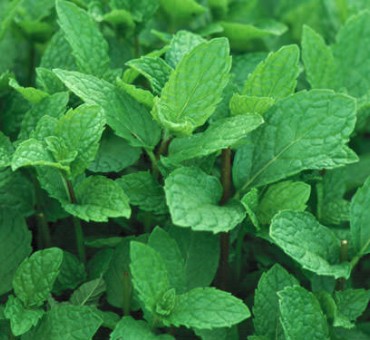 Delicious Rich Mintiness-Excellent selection for less than ideal soil types.
Selected seedlings were used to find a more robust and strong flavored spearmint adaptable to dry soil conditions. (We started with several hundred seedlings and whittled it down to the best three selections.) Ecos spearmint produces a thick leaf and nice flower heads that attract black swallowtails. The rhizomes are larger than other mints we have grown. The growth is more vigorous and longer lived than the field mints we have tried which need moist conditions to survive long term. Minty freshness is good with this selection. Dive in!
Plant Specs
Genus & Species:
Mentha spicata
Seed Source:
Ecos, Michigan
Hardiness:
-30 F
Height (ft):
2
Width (ft):
1
Soil:
Loam, Sandy loam, slightly acidic
Climate:
Zone 3-8
Ease of Cultivation:
Vigorous rhizome growth. Not a flower garden plant really but perfect for untended areas. Anyone can create a great mint tea from this selection with few insect pests affecting the leaves.