Manchurian Viburnum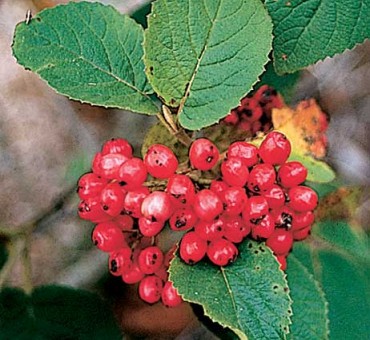 Ornamental Edible Raisin Viburnum
This is one of our favorite viburnums both for its edible fruit and its flower display. Fragrant 4-inch clusters of white flowers followed by red fruit that turn black when fully ripe. Tastes a lot like raisins. Not a lot of pulp but has a nice sweet blend of prune. Very productive in the fruit department. Drought tolerant. Height and spread to 8 ft. depending on the location.
Plant Specs
Genus & Species:
Viburnum burjaecticum
Seed Source:
Ecos, Michigan
Hardiness:
-35F
Height (ft):
6
Width (ft):
6
Pollination Requirements:
Self fertile as far as we know.
Soil:
Adaptable to a wide variety of soils.
Climate:
Zone 3-8. Does best in cold areas.
Ease of Cultivation:
Easy to cultivate. Not high yielding but worth growing for the flavor as another raisin viburnum. Easy to fruit but no real massive use for it has been found.