SnapTray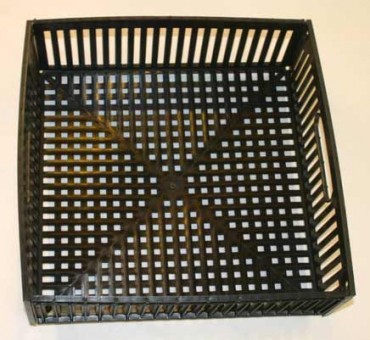 Flat rate USPO shipping of $9.60 for this product and the plant bands that go with it.
Snap Tray Incredibly Effective for Plant Band Biodegradeable Pots.
Collapsible "snap together sides" plastic tray good for at least 10 years. Holds pots upright without fear of having them fall over and then store flat which means they take up very little space. 4 inch side walls and roughly a 12.5 inch by 12.5 inch bottom.
Number of pots per tray that fit the tray:
64 1.5 inch diameter pots or 36 2 inch diameter pots or 16 3 inch diameter pots. Will hold easily up to 12 inch long pots. After that they get a little tippy.