English Walnut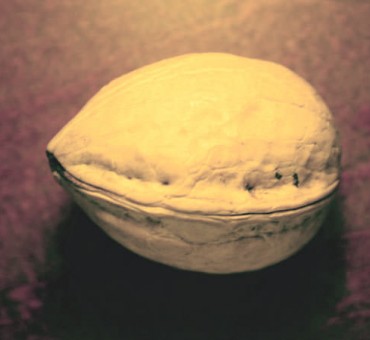 Thin Shelled Cold Hardy Selection Grown from Seed
Widespread tree found from Europe throughout China and India often growing in mixed forests on the slopes of mountain ranges. Our strain originates from the orchards in Washington and Michigan. Roundish nuts are sometimes produced in long clusters. Has proven successful even in areas considered outside the zone 6-ish mark that many people feel is the limit for regia. 6 -10 years to produce nuts. Avoid frost pockets as this species leafs out early compared to black walnut. Little or no juglones in the root system so fear of alleopathic effects is extremely low. A small amount of lime is beneficial for this species if you have an acid soil. Other than that it grows best in loam soils. Best to plant 2 for pollination although self fertile trees are common. Suffers from issues like husk maggot and curculio so as the trees mature be prepared to prevent these insects from ruining your crop. Not hard to control insects but timing is critical.
Plant Specs
Genus & Species:
Juglans regia
Seed Source:
Michigan
Hardiness:
-15 to -20 F
Height (ft):
50
Width (ft):
50
Pollination Requirements:
Needs cross pollination to ensure nut set.. Plant two. Other walnuts do not pollinate it. Somewhat self pollinating as lone trees often have a nut crop.
Soil:
Loam to sandy loam ideal. Deep topsoils good.
Climate:
Zone 5-8. Best in cool climates.
Ease of Cultivation:
Easy to grow but limits include late frosts which damage early emerging foliage and flowers.