Sauls Oak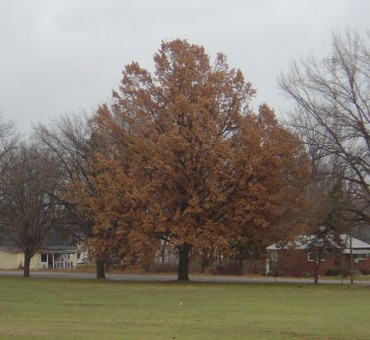 The Oak for Everything Oak-Timber and Acorns-Vigorous Hybrid Cross
Rather rare in cultivation Sauls oak has great potential for a variety of uses-timber, mast and ornamental. Finding mature hybrid trees in our area was not possible so we created our own. We planted about 200 lbs of acorns collected from a park in Pennsylvania where there was a mix of chestnut oak and other white oaks. In time we began thinnning the trees when they began shading each other out. We then selected the white and bur oak hybrids within these chestnut oaks Quercus prinus. Today the trees remain one of our most vigorous plantings.Acorn production is hampered due to too close of spacing. So we will remove another 50 percent of them again. This will increase the lateral growth and bring more acorns within one years time.
Plant Specs
Genus & Species:
Quercus x saulii (Prinus x alba)
Seed Source:
Ecos Michigan Pennsylvania
Hardiness:
-30
Height (ft):
50
Width (ft):
25
Pollination Requirements:
Two need for best acorn production
Soil:
Dry rock to clay. Adaptable. Alkaline OK.
Climate:
Zone 3ish-9. Seems to have good heat tolerance. Thick broad leaves.
Ease of Cultivation:
Another easy oak to grow. Establishes quickly.