Heirloom Apricot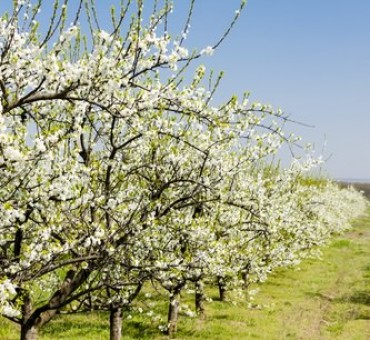 This seed strain was originally brought to the UK in the late 1800's from a gardener from India. It eventually found its way to southern California and became a cultivar which is still grown today. It has lasted countless generations both in seed and cultivar form. Our seedlings are produced using seeds from the original grafted trees. These seedlings can be used as both as pollinators, for grafting or fruit production. Fruit is commonly used for drying. This is a completely hardy apricot in Michigan and does well in our soil. Fruit is a dark orange color. One of the more vigorous fast growing strains we have tested so far. The trees tend to produce lots of side branching which indicates early fruitfulness and heavy production. Fruiting begins from 4-6 years from seedling. Trees will be roughly 8 ft. tall and will start bearing at that point. We use blueberry type fertilizer on the plants as well as Dr. Iron which speeds their growth to productivity.
Plant Specs
Genus & Species:
Prunus armeniaca
Seed Source:
India-California Seeds sourced in U.S.
Hardiness:
-10 F to -15 F
Height (ft):
20
Width (ft):
30
Pollination Requirements:
Self fertile. Will produce more fruit with 2 plants or any other apricot.
Soil:
A species that does best in sandy rather rocky soil.
Climate:
Zone 6-9. Fluctuating winter and spring temperatures are rough on fruiting.
Ease of Cultivation:
Tricky to set fruit due to early frosts. Easy to grow. Extremely durable species.