Wisconsin Peach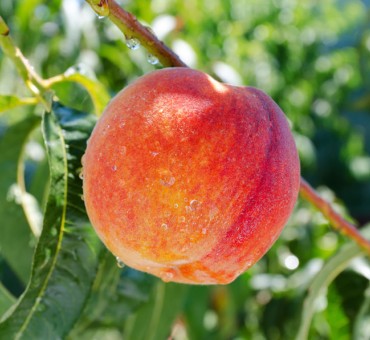 Cold Hardy, Juicy Peach Resistant to Diseases and Insects Grown from Seed
Available fall of 2019.
Wisconsin is grown from seed using multigenerational selections derived from hardy seedling peaches that grow and produce in Zone 4. We only have a few trees producing at our farm yet of this highly desired cross of 'escaped orchard peaches' . Our small population of plants produce mostly yellow flesh. Fruits tend to be smaller up to 2 inches in size. At this point they have little insect problems at our farm in unsprayed conditions. The flavor is as good as the cultivated versions. For a seed to seedling version of a common cultivated fruit like the peach, it has taken us three generations of planting and observing the resultant seedlings. There just are plain no 'bad' seedlings in this group with inferior fruit.
Plant Specs
Genus & Species:
Prunus persica
Seed Source:
Michigan
Hardiness:
-20F
Height (ft):
15
Width (ft):
15
Pollination Requirements:
Self fertile as far as we can tell.
Soil:
Sandy loam to sandy soils.
Climate:
Zone 4ish to zone 8. Probably not a southern selection for high humidity however not a problem with fungal issues in our wet 2018 year.
Ease of Cultivation:
Really an easy tree to grow and fruit taking only 3-4 years to fruit from seedling.