Red Currant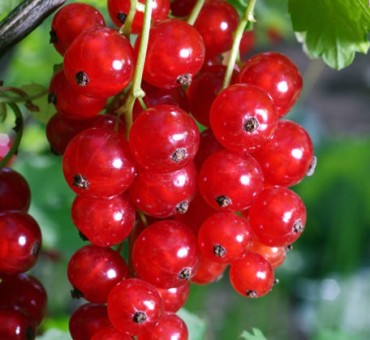 Great Jelly Plant-Fruits Heavy-Very Adaptable to Cold Northern Areas
Self fertile and easily grown, the red currant is one of the best of the ribes for home gardeners. Resistant to bugs and disease this northern Europe strain is one of the best home garden fruit plants for making jelly, drinks and puddings. Normally the fruits are steamed and strained to remove the seeds. The clear bright red liquid then can be used like cherry juice and be incorporated into sauces that require a tart edge to it. The neighbor kids used to consume these right off my bushes. They loved them as is! Best if you wish for the maximum vitamin C content. Plants will fruit in 2 years. Ours are seed grown from northern European selections that are grown here in the U.S.
Plant Specs
Genus & Species:
Ribes rubrum
Seed Source:
Michigan, From Selected Plants
Hardiness:
-30
Height (ft):
2-3 foot
Width (ft):
2-3 foot
Pollination Requirements:
Self fertile.
Soil:
Sandy, Loam , Not particular
Climate:
Zone 3-7. Does best in the northern part of its range.
Ease of Cultivation:
Anyone can fruit this. Completely free of insects and diseases usually. Some aphids an issue with the foliage in the spring.