Blonde de Lyon Sorrel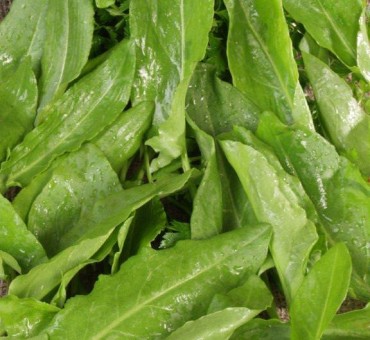 This variety is the standard used for French cooking, often in fish dishes like salmon. This one is also chock full of vitamins and potassium. Removing the red, flowering tops will keep the leaves nice and tender for your side dishes, soups and salads. Very much a perennial- living more than 10 years at our farm. Smaller spinach sized leaves with just the right amount of lemon flavor and not too fibrous of a leaf. I have seen this selection used for groundcover where it forms a thick carpet of delicious goodness. Does not produce an abundance of seed but enough to keep it going.
Plant Specs
Genus & Species:
Rumex acetosa
Seed Source:
Blonde de Lyon
Hardiness:
-30F
Height (ft):
1
Width (ft):
1
Pollination Requirements:
None.
Soil:
Any soil will do. Essentially in the dock family.
Climate:
Zone 3-9. Very adaptable.
Ease of Cultivation:
Anyone can grow it almost anywhere.