Cup Plant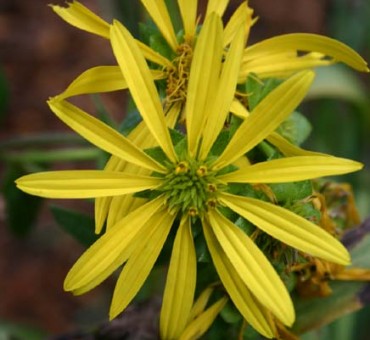 One stop ecology-prairie style
The cup plant leaves are joined at the base and form a cup-like structure that holds water. As a result, it is not uncommon to see tree frogs nestled inside the leaves. Other birds and insects are attracted to this water source as well. The bright yellow daisy-like flowers are produced between July and September which are covered by bees and butterflies. Seeds are consumed by birds making collection a race to the finish. This species was used as a medicinal plant for pain, rheumatism and neuralgia by the Native Americans. The oil can be extracted from the seeds which is suppose to be quite good. Grows in wet or dry soil. Wild collected Michigan Seed Strain.
Plant Specs
Genus & Species:
Silphium perfoliatum
Seed Source:
Michigan
Hardiness:
-30
Height (ft):
8
Width (ft):
4
Soil:
Almost anything. Adaptable.
Climate:
Zone 3-9
Ease of Cultivation:
Anyone can grow and flower this. Long lived. Full sun.