Broad Leaved Sorrel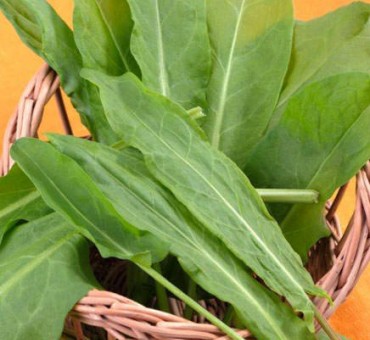 Edible greens-Perennial in Nature-Lemony Flavor
Related to the buckwheat and the dock family, this genus is high in vitamin C, calcium, phosphorous and potassium. Produces a lemon, tangy flavored green that looks a lot like swisschard. Delicious raw in salads or cooked for soup. Try cream of sorrel. Long-lived and durable, sorrel is easy to grow in any soil. Cut back the flower stalks to keep the leaf production high. This species is the most commonly found and has large delicious leaves that are not too fiborous. Tap rooted and durable under even the worst conditions. This plant ships starting in mid to late September after it is done growing for the season. Grown in paper pots. Just peel and plant.
Plant Specs
Genus & Species:
Rumex acetosa
Seed Source:
Unknown
Hardiness:
-25
Height (ft):
2
Width (ft):
1
Soil:
Does will in our sandy soil but tolerant of many soils.
Climate:
Zone 4-8. Probably not a desert heat type of plant.
Ease of Cultivation:
Very easy to grow. Best harvest is in the spring when the leaves first come out. Lives 2-4 years before needing to be replanted. Has some shade tolerance.