Wild Lily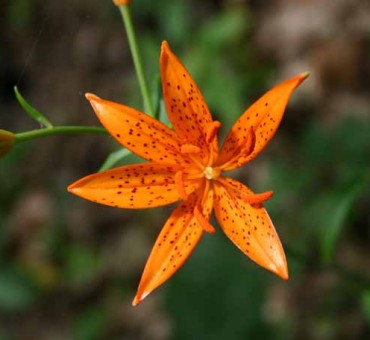 Rare Species from Asia
Selected from a wide variety of lilies all grown from seed from our own seedling edible bulb planting. These are the species that were frequently baked or grated and added to soup for thickening. Some resemble parsnip in flavor with a crispy almost water chestnut texture. Lily bulbs are said to contain a good balance of protein, starch and sugar. Easy to cultivate in sun, shade or anything in between. Species include Lilium pumilum, distichum, hansonii, formosanum var pricei, henryi, tschononski, szouitsianum and longiflorum plus others.
All of the seed for these crosses were from wild seed sources collected in their native range and come from many obscure locations. Lilies are like the universal flower found where ever people go.
Plant Specs
Genus & Species:
Lilium species
Seed Source:
N/A
Hardiness:
-25
Height (ft):
2-4
Width (ft):
1
Soil:
Sandy loam, forest type soil.
Climate:
Zone 3-8.
Ease of Cultivation:
Very easy to grow but yields along with how to best propagate it and sustain ably eat it without destroying it is an issue. Seed to edible bulb is a bit slow but doable if you start a patch using seed.