Hybrid Black Walnut Seed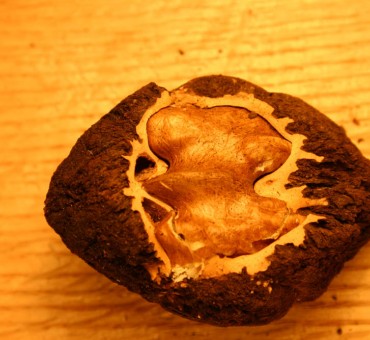 Fast Upright Growing Seed Strain
This is one of the best black walnut strains at our farm where the both the branching habit, nut production and fast growth are combined. We are using two trees that are somewhat similar in structure with straight growth habit with reduced side branching. The trees tends to maintain their symmetrical habit over time with a strong central leader. To germinate the seed: soak for 24 hours. Then pack in lighly moist Canadian peat moss and store 90-120 days in the fridge at 33F to 39F. After the cold period remove and put at room temperature. Seeds will sprout in 7-30 days. Our walnut seeds are thoroughly washed in a commercial seed cleaner and then stored in a way to reduce molding but not dried enough to destroy the embryo.
Plant Specs
Genus & Species:
Juglans nigra & others
Seed Source:
Iowa, Michigan
Hardiness:
-25 F or more
Height (ft):
70-80
Width (ft):
30-50
Pollination Requirements:
Will cross with other black walnuts or other seedlings of itself.
Soil:
Light to heavy. Fairly adaptable.
Climate:
Zone 4-9. Does best in colder climates. Resistant to anthracnose in southern or humid locations.
Ease of Cultivation:
Anyone can germinate and grow a walnut.