Alberta Clipper Corn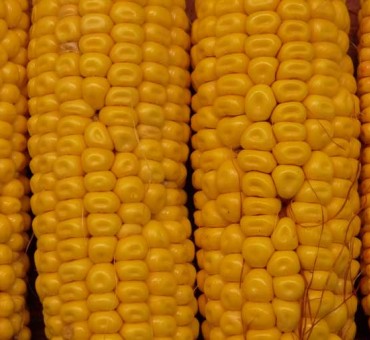 Very early maturing dry field corn from Alberta Canada. 65 days. Can be dried for meal or eaten fresh if roasted. (Not a sweet corn but can be eaten raw or cooked during one week of ripening). The 6 inch ears are small but always free of corn ear worm due to its long husk. Plants are semi dwarf growing 3-4 ft. tall on average with one ear per plant. Given to us by a researcher from Canada who was working with short season crops for the most northern areas of North America. It took us about 3 years of growing out to get a uniform crop with larger ears with uniform filling all the way to the end of the ear. The earliness may vary from 60-70 days. Last season (2017) we planted on July 1st and it still ripened in time. This may be the limit at least at our location. In a more normal early May planting the crop will ripen in the early to mid August range. Organically produced seed.
Plant Specs
Genus & Species:
Zea mays
Seed Source:
Northern -Alberta, Canada
Height (ft):
3-4
Pollination Requirements:
Breeds true if no cross pollination.