Sibirski Skorospely Tomato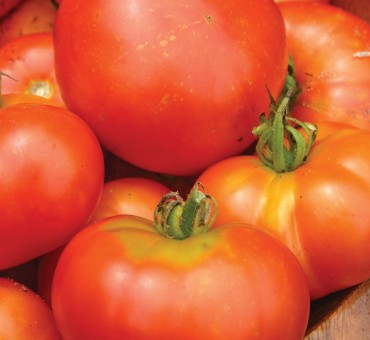 This "early Siberain" selection from Russia is a high yielding, great tasting 'land race' of Russian tomatos selected for cool and short seasons. (60-80 days) Dense fruit set of 2-3 inch size fruit adorns the short vines up to 3-4 ft. long. We have had splendid results with this variety with no cracking or blight. The plants tend to stay healthy and ripen over a long period for about a month. This selection was given to us from a breeding program maintained by an arboretum. Very uniform plants and yields. Widely regarded as one of the best Russian selections in terms of flavor and given high marks by those in the know about this open pollinated selection.
Plant Specs
Genus & Species:
Solanum lycopersicum
Seed Source:
Russian variety bred from landraces in Siberia
Hardiness:
Short season selection
Height (ft):
3-4 ft. vines
Pollination Requirements:
Self fertile
Soil:
Has done well in our sandy soil the best.