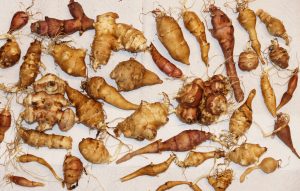 Newsletter: March 12, 2018  Features sunchokes, sunchoke seeds and how to grow them.
With over 20 different selections there is a variety that fits your preferences including selections grown for their flowers and screening ability. Tubers range from golf ball to volley ball in size.  Need a perennial edible sunflower?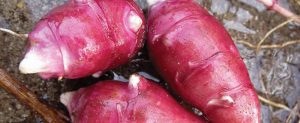 This is the Jerusalem artichoke.
http://www.icontact-archive.com/vOqCY89My5V5TrTzRG0IOrZAG15KkaOp?w=3